QuickBooks Training & Support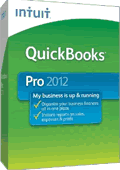 Fi-Soft is a Houston based firm offering QuickBooks training and support throughout Texas. Fi-Soft is an Intuit Solution Provider and Advanced Certified ProAdvisor and we provide product support on all phases of QuickBooks accounting.
At Fi-Soft, we have the skills and knowledge to install, setup, train and support a wide variety of clients who use QuickBooks. Whether you are a small but growing business, or a large enterprise with complex accounting needs, Fi-Soft can recommend the right QuickBooks solution for you.
Fi-Soft also provides payment processing with QuickBooks to simplify your day-to-day business accounting and bookkeeping operations. Fi-Soft Merchant Edition software is designed to offer a more flexible, secure, and automated method of payment processing within QuickBooks. Using our patent pending PayGuard® technology, you can easily process individual or recurring payments without having to store sensitive payment data. Fi-Soft designed our Merchant Edition software to provide seamless, real-time integration with QuickBooks. No longer do you have to worry about re-entering payment data, importing, or manual updates to your QuickBooks data.
Fi-Soft can help your business with the following:
Recommend, deploy, and support the right QuickBooks solution for your business needs.
Integrate seamlessly with your existing accounting software.
Enable your business to operate more efficiently, improve your bottom line, and eliminate cumbersome manual processes.
Offers a variety of onsite and remote QuickBooks training and support options that are specifically customized for your business.
Dedicated consultants with on-site support, live web based support, and telephone support.
Fi-Soft offers a FREE initial consultation for business owners who want to learn more about QuickBooks. Call us today toll free at 1-877-347-6381.